[Click on the file link above to download a template in rich text format (works in most word processors). It will form an outline so you can insert your answers under each heading. You can then submit the complete document to Prof. Badke by e-mail attachment].

Read Research Strategies, Chapter Six, Seven, and Eight, and http://www.virtualsalt.com/evalu8it.htm (Evaluating Internet Research Sources - The CARS Checklist).



The following sites all relate to the Kingdom of God. Do the evaluations indicated:
1. http://lifehopeandtruth.com/prophecy/kingdom-of-god/what-is-the-kingdom-of-god/
For this site, I am less interested in the content than who is behind the content (a significant factor in evaluating what is being said). Find out about the author (note that names can be links), the organization behind him, and some of the organization's fundamental beliefs about the Trinity.
a. Who is the author? What do you know about him?
b. What is the name of the organization with which the author is associated?
c. Is there a problem with that organization's doctrine of the Trinity? If so, what is it?
d. On the basis of the author's education (if you can discover what it is) and affiliation, would you recommend this web article to others? Why or why not?
2. http://www.kingwatch.co.nz/Kingdom_of_God.htm
I am interested here in the qualifications of the author (look for information about the author on the above site):
a. What subject matter did he study for his master's degree?
b. What are you told about the kind of theological education he received?
c. To what extent would you call his work "scholarly?" Give a reason for your answer.
3. http://biblicalstudies.org.uk/article_kingdom.html
This article was written by a friend of mine who is quite brilliant. It has extensive endnotes.
a. What does the author say about the suitability of the article for research purposes?
b. If the content looks good, should a graduate student use it in a research paper even if its author doubts that it is suitable? Why or why not?
c. Looking at the issue another way, is scholarship determined by the quality a reader sees in a work or by the recognition that the work would receive from other scholars? Give a reason for your answer.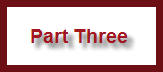 A. State your research questions.
B. For each of your topics, do a search in Google Scholar for journal articles, academic papers or conference proceedings papers (not books, dissertations, sites described as "citations," or book reviews) on each of your topics, logging into it through the library home page. Note that you won't find the free full text that you can get from our library unless you log into Google Scholar through the library home page. The direct link from the library home page is https://ezproxy.student.twu.ca/login?url=http://scholar.google.com/schhp?hl=en, or see this visual:

Your results should be a list of 10 articles for each of your research questions (total of 20 articles).
a. List the search terms you used (in the form you used them)
b. For each topic, provide citations for 10 articles that you think are relevant, indicating author, title, journal title, volume number, date and page numbers. You must be sure that these are either journal articles or scholarly papers (e.g. from the proceedings of a conference or an unpublished paper), not citations to books or theses/dissertations. Proper Turabian Humanities (described as "Chicago" in Scholar) or APA format is required. (In Google Scholar, you need to click on the quotation mark symbol under each result to create a citation. Copy/Paste the citation. [Note that "Chicago" = Turabian]. Or you can download citations to EndNote and format them from there). If you use the "Cite" function in Google Scholar, be aware that citations are sometimes incomplete. If that is the case, click on your result's title in your Google Scholar results and find the missing information to complete your citation.
Google Scholar citation symbol:
The citations for both topics needed to be listed in alphabetical order by author.
c. Indicate which articles are available in full text (you may need to click on a Check TWU Library link) and which are not available in full text. You can do this by putting an asterisk (*) before each citation that has full text.
Some tips:
You will be graded on wise choice of search terms and on how relevant the articles are to your research questions.

Be sure you log in to Google Scholar through the library home page.

If you cannot locate 10 articles for each topic with Google Scholar, be sure you include all your search terms in your assignment, and indicate what you think the problem was.
Rubric for Assignment Four. Highest grade meets these criteria:

Identifies the crucial issues necessary for properly evaluating each Internet site.

Provides fair, informed evaluation of each site.

Competent search terms and relevant results when searching Google Scholar. Identifies full text availability.

Bibliographies are in alphabetical order by author.

All citations are in proper Turabian Humanities (=Chicago) or APA format.